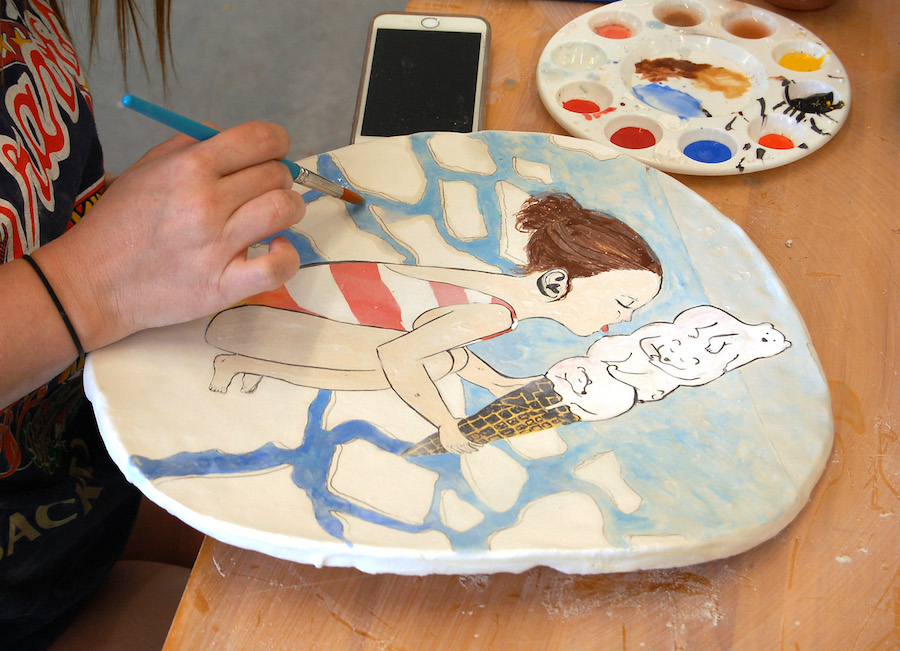 Kaleidoscope is the 16th Annual First-year Studio Core Exhibiton at the Lamar Dodd School of Art. This annual exhibition showcases student work from the art school's first year program with artworks from Drawing I, Drawing II, Color and Composition, 3D Design, and Ideation & Methodologies. Kaleidoscope includes a display of the Sassafras Restoration Project, in which students from three courses collaborated on an intervention in the natural environment to restore the second largest sassafras tree in Georgia.
This exhibition highlights the student work of our foundations faculty during the 2017 spring and summer terms: Thomas Bosse, Reid Brechner, Jaime Bull, Ellie Dent, Annemarie DiCamillo, Whitney Cleveland, Heather Foster, Zachary Harris, Kate Windley, Phil Jasen, Meredith Lachin, Karine Lepage, Shuk Han Lui, Jon Nowell, Libby Hatmaker, Imi Hwangbo, Courtney McClellan, Drema Montgomery, Ali Norman, Jon Swindler, Demitra Thomloudis, Mark Callahan, Ben Britton, and Sunkoo Yuh.
The exhibition will be on view through August 29 with a closing reception from 5–7 pm.