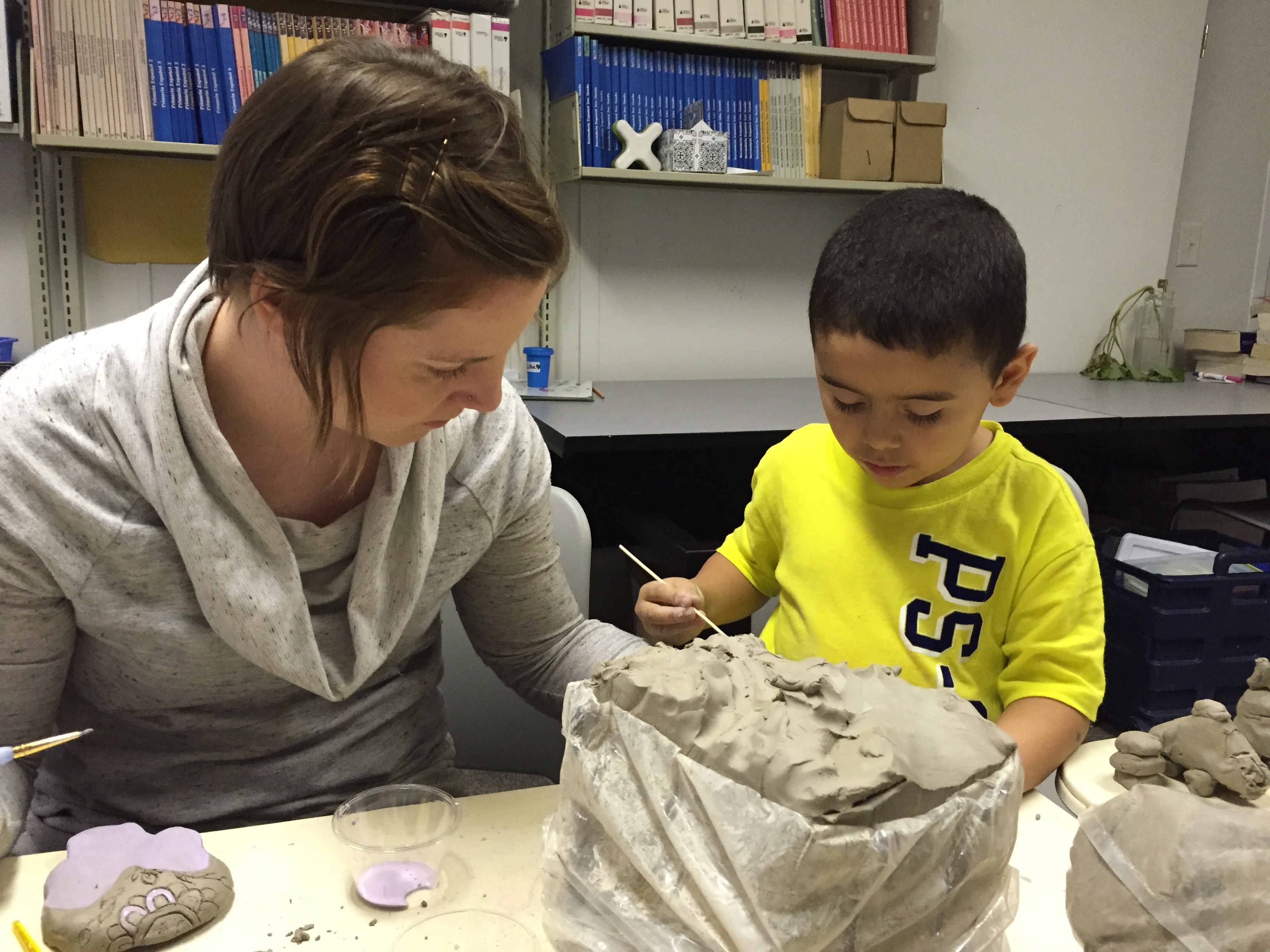 Dodd graduate student Kira Hegeman, a doctoral candidate in Art Education, has been selected by the UGA Graduate School to have her research spotlighted in a detailed profile on on their site. 
Under the direction of Associate Professor Lynn Bustle, Hegeman researches the creative and social functions of artistic interventions in public spaces, in particular, a public space in Minneapolis, Minnesota known as Elf Door, where individuals leave letters and other objects for an "elf" that resides in the tree. "I explore the social function of these interventions, the manner in which they invite conversation, art making or creative interaction, and their potential for building or supporting a sense of community." Utilizing visual art making methods, Hegeman also explores how visual art making may serve as a research methodology in the academic setting.
Hegeman has been studying at the School of Art for a bit over five years, first completing her masters degree in art education then pursuing a PhD. Prior to graduate school she lived in Thailand where she was the art director for Art Relief International, a non-profit organization that focused on education and empowerment through the arts. She is interested in both printmaking and interactive installations in public space. 
Also, Hegeman recently had an article on creative placemaking and socially engaged art selected for publication in the Journal of Art for Life titled "Conversations in Clay: Engaging community through a socially engaged public art project." See full article here.