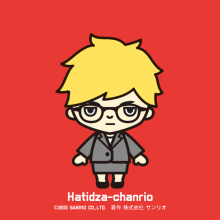 Position:
Director of Croatia Study Abroad Program
Part-Time Instructor
Hatidža Mulić (Hatidza Mulic) was born in 1976 in Banja Luka, Bosnia and Herzegovina.  Her B.F.A. in Painting was received from Indiana University.  Subsequent to that she obtained auxiliary teaching experience at the La Meridiana Art workshop in Certaldo, Italy followed by the painting instructor position through community school in Fort Wayne, Indiana.  In combination with several scholarships she was also a recipient of numerous academic awards from Indiana University and The University of Georgia.
Mulić had her first solo exhibition in Dubrovnik, Croatia in 2008.  In the summer of 2010 she had an opportunity to visit Ghana, Africa.  While in Ghana she painted a mural for a Kumasi children's orphanage.  She received her M. F. A. in Drawing and Painting from University of Georgia - Lamar Dodd School of art in May 2011.
Mulić's artworks include an anthology from traditional paintings and ceramic sculptures to multimedia projects and performances.  Her artistic expressions address autobiographically consequential experiences.  These works were part of national and international exhibitions in: Seattle, Washington; Louisville, Kentucky; Indianapolis, Indiana; New York, NY; Atlanta, Georgia; Kumla, Sweden; Orebro, Sweden; Sarajevo, Bosnia and Herzegovina; Colmar, France. 
Hatidža Mulić became a Director of a Croatia Maymester Study Abroad Program (Franklin Collage) at the University of Georgia in 2014