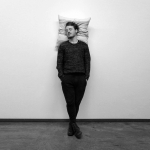 Hey! My name is Kyle Kizziah and I am an artist whose roots trail all the way from Auburn, Alabama. I am a senior Scientific Illustration major here at The Lamar Dodd. I have a background, which includes game design, animation, and monochromatic photography and illustration.
I have always had the driving ambition to create what I see — it was the same even as a kid when I could first hold a pen. As I grew up I continued to explore my analytical, yet creative side of life without the presence of any instruction — until my first art class in twelfth grade, it reaffirmed my love for this thing that I enjoyed so much. Art was the one.
As a part of the foundation team for The Lamar Dodd School of Art Student Ambassadors, I dream to construct a sense of community within the student body. If you see me around, please come and introduce yourself!  Email: kylekizziah@uga.edu     Instagram: @haizzik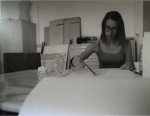 Hi! My name is Kendal King and I'm a fourth year painting major coming from a small family farm in rural south Georgia. 
Although my major is painting, I have a passion for putting things together and layering (especially old things), whether that includes painting, printmaking, or assemblages of cardboard and wood. If it looks old and weathered, chances are, I want it.
Right now, my work centers around memory, personal history and rural culture. Storytelling in reference to personal identity (family history) and the articulation of comfort and nostalgia are recurrent themes in my work. I am interested in the liminal space between ambiguity and articulation of images, in the same way memories walk the line between something that is and something that isn't. I love that as artists we have the ability to take fragments of things that would otherwise have no relation to each other and assemble them, creating something that moves past words, allowing us to say something that could have otherwise not been said out loud. Coming to this school has given me so many opportunities and resources. As a Dodd Ambassador, I am incredibly excited to share my experiences at Lamar Dodd with anyone who's willing to listen.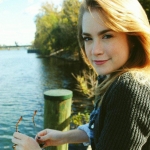 If you start every day thinking, "I am a baby and a sponge", I think you'd be a successful academic.
My name is CC Calloway and I'm a mixed media artist and poet from Augusta, Georgia. My major is Printmaking and Book Arts. I love it because the studio is never empty.
As an ambassador I hope to help students chose their path. Before I applied to Printmaking, I was stressed about picking an emphasis because I wanted to do everything. As a senior, I've gained insight on the way the programs work here, and I'd like to help younger students figure out how to do what they want. Ask me anything. I'm an open book.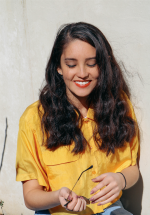 Lauren Bowers is a fourth year student working towards a BFA in Graphic Design. She was born and raised in Albany, Georgia. As the daughter of an elementary school art teacher, the importance of art was instilled in Lauren early in life. However, her interest in digital art bred out of a preteen obsession with the online game Neopets. Since then she has been channeling her computer addiction and passion for art into refining her knowledge and practice of design. Lauren's other interests include film studies, astrology, and feminism.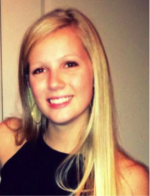 My name is Leah Wochele, and I am a Graphic Design major here at the Lamar Dodd School of Art. I was accepted into the art school in the Fall of 2014 and was accepted into the Graphic Design area of emphasis in the Fall of 2015. The Dodd has become my home and niche since I began taking classes at UGA in the Fall of 2014, and I look forward to sharing my experiences with all of the visitors that come through the doors. The environment at the art school not only allows for creative growth and exploration, but I have also learned some of the most valuable life lessons from my professors because they are so willing to relate to us as peers and colleagues, rather than just as students. From early on in my life, I knew I wanted to pursue a career in the creative field. My mother is a professional oil painter, so I have been surrounded by art since I was born. While I am a Graphic Design major, my deep appreciation for the fine arts stems from my original passion for drawing and painting and creating works of art with my hands. In the Graphic Design program, I have discovered various outlets for my creative expression that allows me to incorporate the fine arts with the design world, opening up many opportunities for further growth of my skills that I can apply in a professional environment.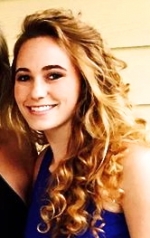 My name is Khaki Stanford and I grew up in the Washington DC area. I am involved in the Kappa Delta Organization, Athens Area Humane Society, UGA Adventure Club, and PCAA. As a fourth year painting major I intend to exit this spring. I have always been passionate about art and film. This year I am focusing on a series that explores characterization and visual narrative through dramatic lighting and cropping. I have learned a lot in my four years here at Dodd and would love to share my knowledge and experiences with incoming students. Please feel free to email me at khaki28@uga.edu with any questions!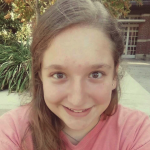 Allison Miller is a second year majoring in art education and public relations. She is from Sandy Springs, GA. Allison loves working in all art mediums, but some of her recent favorites are oil paints and digital media. Her favorite classes she has taken at the Dodd so far have been book arts and ceramics. Allison hopes to teach art at the high school level or go into design aspects of public relations when she graduates.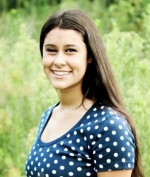 Nina Goodall is a junior, UGA honors student majoring in Art History and has a minor in Spanish. She is involved with UGA's Center for Undergraduate Research Opportunities, in which she works under Dr. Nell Andrew researching Latin American Modern Art. She is also a Mellon Undergraduate Curatorial Fellow at the High Museum of Art, in which she works under Katherine Jentleson, the Museum's Merrie and Dan Boone Curator of Folk and Self-Taught Art. She is very excited to represent the University of Georgia's Lamar Dodd School of Art as an ambassador.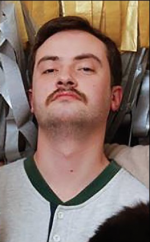 My name is Kirby Dunn and I'm from Peachtree City Georgia, the land of golf carts. When I wasn't cruising around town I was always cooking something up in the studio. My passion for art rivals my love for science. This led to marrying the two by pursuing the Scientific Illustration major at Lamar Dodd.     
I only had ideas of what I truly wanted to do, and these same helped me discover the path I'm on today. Now as a senior, and Lamar Dodd Ambassador, I want to help others bridge the gap between their own artistic passion and their purpose within our student body. 
Kirby Graduated Spring 2016.