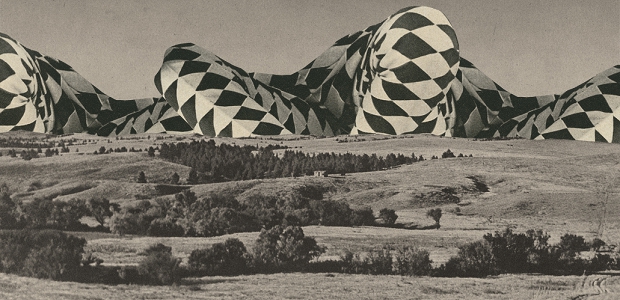 The Photography Area in the Lamar Dodd School of Art is pushing the boundaries of education in photographic fine arts.
Spanning the history of the medium from large format cameras and historic printing processes to the latest in digital technology, video, mixed media and installation. We have a small, highly selective program, with 50 undergraduate majors and 7–9 graduate students generating innovative new work within the medium.
The diverse and accomplished faculty provides a wide range of views and approaches throughout the course of study. The core faculty includes Marni Shindelman (Chair), Michael Marshall, Mary Ruth Moore, Ben Reynolds, and Stephen Scheer, and is supplemented by recognized visiting professors. Each faculty member pursues creative, personal research and exhibitions along with their teaching.
The small size of our program creates a unique atmosphere. Our close-knit community fosters a supportive environment for experimental work derived from each student's goals and personal inspiration. Each course provides not only the technical tools of the photographic medium but also the conceptual discussions and applications to put those tools into use. One-on-one attention is present at all levels to support each student in their development as working artists.
image credit: Justin Plakas, Horizon
---
GRAD FAQs:  
Excerpts of an Interview with current MFA candidate Deepjan Mukhopadjhyay from Photo Emphasis, a project by first-year MFA candidate Alec Kaus: 
Why the University of Georgia?
Initially I applied to the University of Georgia because it was one of the well-known photo programs at a public university. Having researched work from recent graduates of the program it had also seemed that the program was open to interdisciplinary approaches, non-traditional and more contemporary ways of dealing with the photographic image. I was also keener to attend a longer three-year program to give my work some time to mature. Now that I am in the program, the substantial funding allows me to sustain myself through graduate school; the faculty are exceedingly friendly and supportive; and I gain two-years of teaching experience as an instructor. The evening critiques organized by the photo department are at the core of the program where graduate students have the opportunity to discuss their work with invited critics from inside and outside the university.
How has your experience at UGA informed or shaped Pre/Post/Eros?
Pre/Post/Eros started during the first couple of months at UGA. The enormous support I received during that initial phase kindled the work and kept it going. I felt free to experiment with aspects of this work that often do not conform to the ideas of a traditional photographic series, a body-of-work, a book, or other approaches of grouping work that is prevalent within the photographic community. The work has always been discussed and criticized on its own terms. The numerous studio visits with faculty from other departments, visiting artists, and scholars has aided the work. UGA being a research university has also provided me with the opportunity to take numerous critical theory based classes within and outside the Lamar Dodd School of Art that has helped mature my engagement with theory.
What kind of exhibition or arts-related job opportunities exist in the area for current students and recent graduates?
Athens is a nice place for art and music with a thriving community of artists. There are a few galleries in town like Athens Institute of Contemporary Art (ATHICA), Lyndon House Arts Center, and Gallery@HotelIndigo. Nearby Atlanta has a more professional art scene with plenty of spaces to show work such as Atlanta Contemporary Art Center, Marcia Wood Gallery, Eyedrum Gallery, MINT, Whitespace, Sandler Hudson Gallery, Hathaway Contemporary, Atlanta Photography Group (APG) Gallery, Kai Lin Art to name a few. Museums like the High Museum of Art, and Museum of Contemporary Art Georgia (MOCA GA) could also offer different opportunities. Between Atlanta and Athens there are institutions that provide internships, part-time teaching gigs, residency and non-residency studio programs, and a whole lot more. Moreover, Athens could be used as a base to seek teaching prospects in colleges and universities in North Georgia and the Southeast if one wishes to remain in the region.
What's the most memorable piece of advice you've received from a mentor?
I tend to remember the lessons that I have subtly absorbed and processed through interactions with my mentors over the years – more than any direct advice given. But one advice from early on in graduate school that is relevant to this discussion is Michael Marshall's suggestion to not be formulaic with my work. As someone who had previously engaged more traditionally with the photographic medium, and one who was just starting to make new work, I took this advice as almost 'permission' to experiment as much as I wanted. In the long run this has helped me immensely in my approach towards any new piece I am making.
What advice do you have for prospective students looking to attend UGA?
Plan a visit to our program during one of our evening critique sessions and come hang out with the faculty and graduate students. Look at the work of faculty, former and current graduate students. We appreciate all kinds of work in our program. The camaraderie and community within the department and beyond will genuinely provide sustenance through the intense three years. The emphasis on teaching while in graduate school will also be tremendously beneficial to artists who wish to pursue a career in academia.