Housed within a tier-one research university located approximately 70 miles east of Atlanta, the Lamar Dodd School of Art is a nationally ranked art school offering degrees in the fields of Art (MFA), Art Education (MAEd, PhD), Art History (MA, PhD) and Design (MFA). Our graduate students are generously accommodated within a variety of dedicated studio and research spaces within our impressive, state-of-the-art facilities, and together, they form a tight knit, vibrant community enhanced by exhibitions and a robust visiting artist and scholar lecture series.
The Dodd offers generous, merit-based assistantships and scholarships and is committed to a diverse student body. More information on our graduate programs in Art, Design, Art Education, and Art History can be found using the links below or by emailing the Graduate Office. Find more information about School of Art Graduate Admissions here.
See recent MFA Catalogues and learn more about Graduate Research in Art Education and Art History here.
Information about our Visiting Artst & Scholar lecture series can be found here.
---
Areas offering graduate study in the Lamar Dodd School of Art:
Art Education
Art History (MA, PhD)
Ceramics
Drawing & Painting
Fabric Design
Interior Design
Jewelry & Metalwork
Photography
Printmaking
Sculpture
Graduate programs necessarily presume certain aptitudes on the part of applicants, based on documented results of previous study. Admission to our graduate programs is very competitive. Successful applicants are mature, highly motivated individuals capable of sustained studio work or scholarly pursuit at an advanced level. Working under the guidance of a faculty of experienced, recognized professionals, students are encouraged to develop the self-discipline essential to productive independent study and self-realization as artists and/or scholars.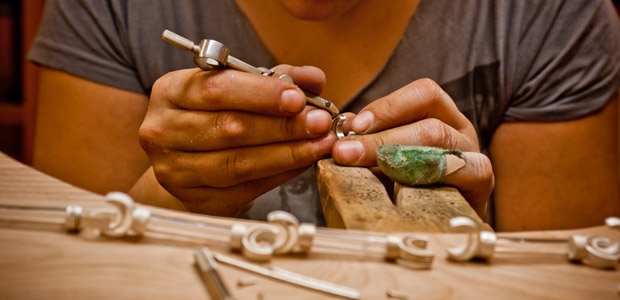 Studio programs are structured to foster stylistic diversity through individual exploration. There is no dominating opinion or aesthetic espoused by the Lamar Dodd School of Art. The wide variety of images and approaches present at the school attest to the healthy ferment of ideas among students and faculty. Scholarly publications in art education and art history reflect the same freedom of inquiry.
View the School of Art Graduate Handbook here.
---